---
Meet Gayle Rinkoff, the fashion stylist who is so much more than just a stylist.
With over 25 years in the fashion industry, it is fair to say Gayle knows a thing or two about fashion (you know you are in the presence of a fashion lover when her engagement ring is Chanel). Her work has featured in some of the most prestigious fashion publications including Vogue, GQ and Vanity Fair. Yet her talent does not stop at editorial with her having styled some top celebrities in the business *Helen Mirren* and *Carrie Underwood* to name a few.
Yet with the fashion industry notoriously known as a closed industry it has been a long road to the top. As a 15-year-old girl she was reading an article in Look magazine which documented a day in the life of a fashion editor. The piece was torn out and stuck on her bedroom wall… her mission began. She first dipped her toe into the world of fashion when she interned at Cosmopolitan leading to her first paid job at the Daily Mail. Top creative jobs at House of Fraser Magazine, Harrods Magazine and The Voice followed.
Yet throughout her career she realised that being on set was where she felt most creative, watching an initial idea transform into something unexpected and magical…. and she was clearly a natural since she seems to constantly be on set for clients including Diet Coke and Rolls Royce.
Having worked for so long in the industry she has witnessed the evolution within the fashion industry to become more sustainable and was in many ways ahead of her time in predicting the shift towards pre-loved and rented wardrobes. It is only natural therefore that we wanted to have a quick sit down with her, to chat about everything from career to raising her three daughters.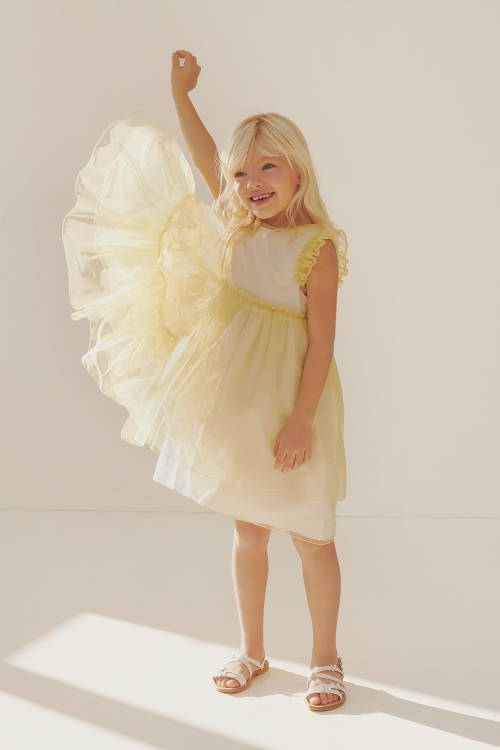 ---
You have been working in the fashion industry for over 26 years – starting with internships at Cosmopolitan and She and your first paid job at the Daily Mail - what would you say are the main elements of the industry that have changed?
Oh my gosh, there have been so many changes over the years but the main one has to be social media. Less of a change (as it didn't exist) but more of a new way of working. There are pros and cons. I love how you can connect with a like-minded community, discover new emerging talent and small brands but as a mother of 3 girls I really dislike the 'compare and compete' part of it. The constant need for perfection amongst young women and the anxiety it can cause. That and fast fashion, there is no good that can come of it.


Notoriously the fashion industry is known as a dog-eat-dog world. Was there ever a time in your career that you thought "I can't do this anymore"?
The first time I felt this was when I had just started out and a fashion editor made me cry. I can't remember why but she was scary! Then, about 10 years into my career I worked on a magazine with a full female staff and that became a really toxic place to be. Women were not supporting other women and I actually considered giving it all up as I was made to feel inadequate.
Do your three daughters like to raid your closet? What items are the main targets?
Yes! All of them. My teenagers tend to go for my Isabel Marant sweatshirts and Adidas track pants and my 10-year-old will just come and play and try things on. She mostly hangs out in my office when I have a big shoot on and tries everything on! Even the huge tulle gowns. I love it.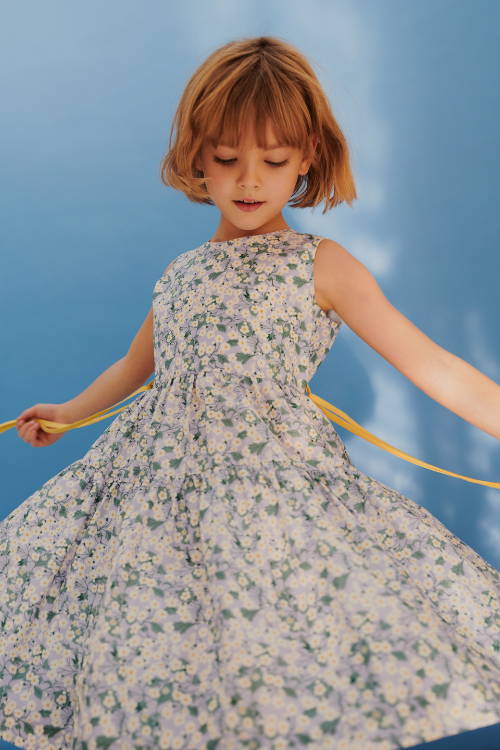 ---
You are known for your Boho personal style, did you always want this to be your signature, or did it involve a lot of experimentation?
My style has definitely evolved as I have aged. I am far more confident now as I approach 50 than I ever was. I think I really found my signature boho style about 10-15 years ago. I have always loved Ibiza, a good market, a charm bracelet and a floaty dress. But that's not to say there haven't been a few fashion faux pas over the years!


How do you go about sourcing rare items?
I tend to go down a bit of a rabbit hole when researching for a shoot which is also when I find unique pieces. There are so many sources and platforms out there today which makes sourcing really fun. The best is when you just stumble on something, which is what happened recently on a trip to South Africa. I found the most beautiful one off charm necklace.


You were ahead of your time in seeing a need to move towards a more sustainable fashion framework when you launched Rent Rock Return. How has the mindset towards pre-loved / thrift/ vintage changed since then?
I was ahead of the curve there. In some ways, too far ahead and the world wasn't quite ready for it. But it seemed to make so much sense at the time. 5 years on and the marketplace is ready. People are so accepting of rental and pre-loved. They have been educated about it and it just fits the sustainability ethos. How can it not make sense? I love that people are renting, swapping, re selling. To think that a dress or bag will get a whole new lease of life every few years is a glorious thing.

You've been vegan for a while – tell us how you came to become vegan and what accounts should we be following for inspiration?
My husband went vegan first and it seemed like a good idea at the time. We watched a few documentaries which cemented our reasons for doing it and jumped right in. That was 7 years ago. For me it's about being healthy and doing our bit for the planet. It's also really great to see our kids interested in healthy eating. My favourite vegan account is @plantbasednews